According to a survey, TikTok is the only social network where ads with sounds generate a substantial increase of buyer interest and brand popularity. TikTok is a unique selling platform. You can read more on the subject here.
TikTok is a platform that's developing quickly for a variety of reasons, but especially because it's reinventing the way people use sound on social media. To enhance their work, content creators can pick from a variety of music clips, which make video production and sharing much easier. To read more on the subject, click here ?
This feature was the main mechanism of strategic growth which enabled TikTok to become one of the most popular social media platforms in the world. Any company who makes the effort to understand and effectively use sound on TikTok will improve their potential for development.
Understanding sound on TikTok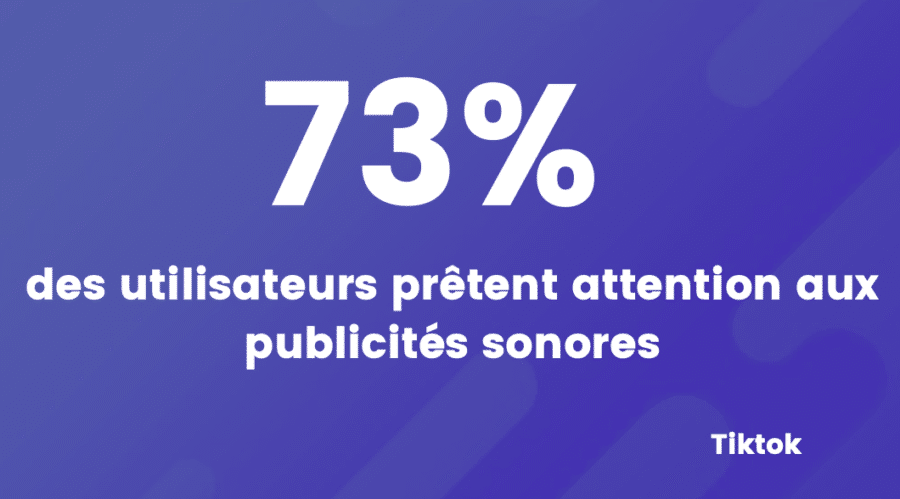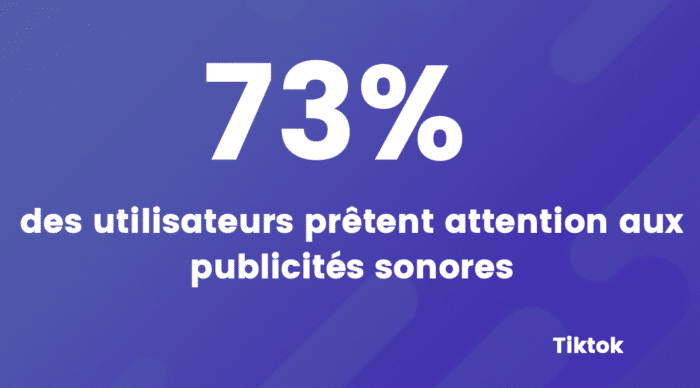 TikTok makes music a priority rather than treating it as a secondary element. The starting point of any addictive content is the soundtrack. If you want to know more about this, come this way.
Most artists first look for catchy sounds on TikTok, and then create material to match. This is because TikTok users can search for content by the music that it uses. Consequently, making use of a popular song can greatly increase reach, among other things.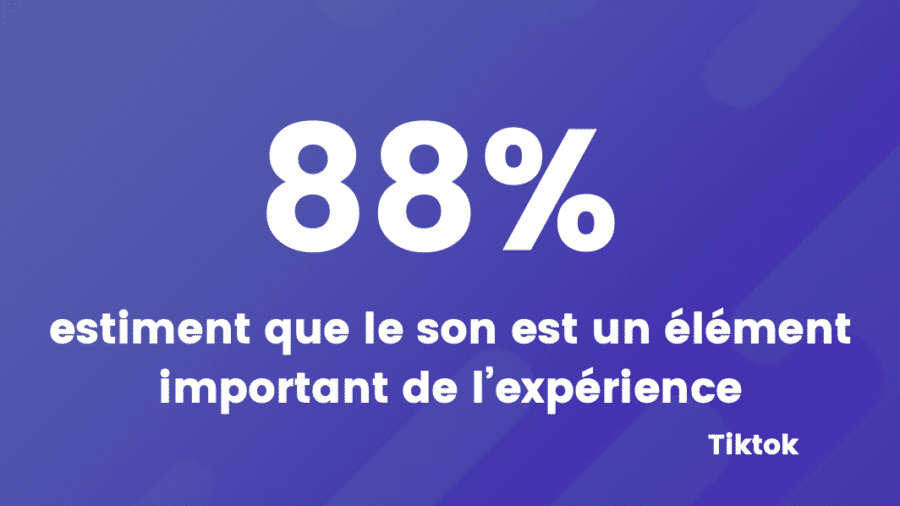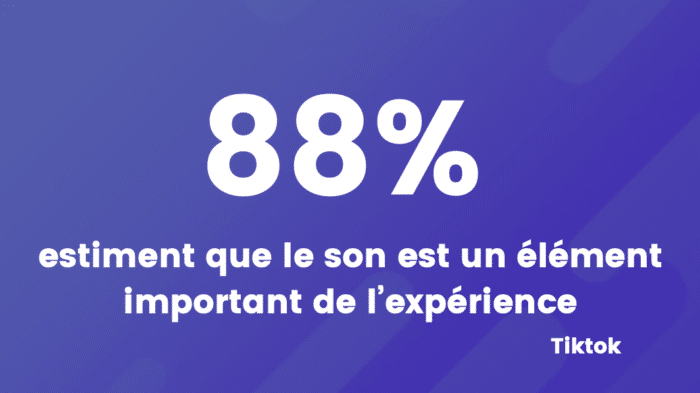 According to TikTok's study, 73% of users pay attention to ads with sound and 88% feel that sounds are an important component of the TikTok experience. Also according to the study, TikTok is the only social media where ads with sound generate a substantial increase of buyer interest and brand popularity.
TikTok sounds are essential if you want your ads to be popular. They'll certainly help get your brand's message across to your target audience.
Avoid copyright infringements
In copyright law, music is usually protected. Therefore, before using a sound, artists must request permission. Using sounds that your company is not licensed to use can entail costly lawsuits. Additionally, if you share too much protected material – musical or other – TikTok can terminate your account.
To avoid these problems, keep to the TikTok song catalogue. Everything in this catalogue is loyalty-free and can be used commercially. However, the use of unique, original sounds is the only guaranteed way to avoid any possibility of potential copyright infringements.
Jump on the sound "brandwagon"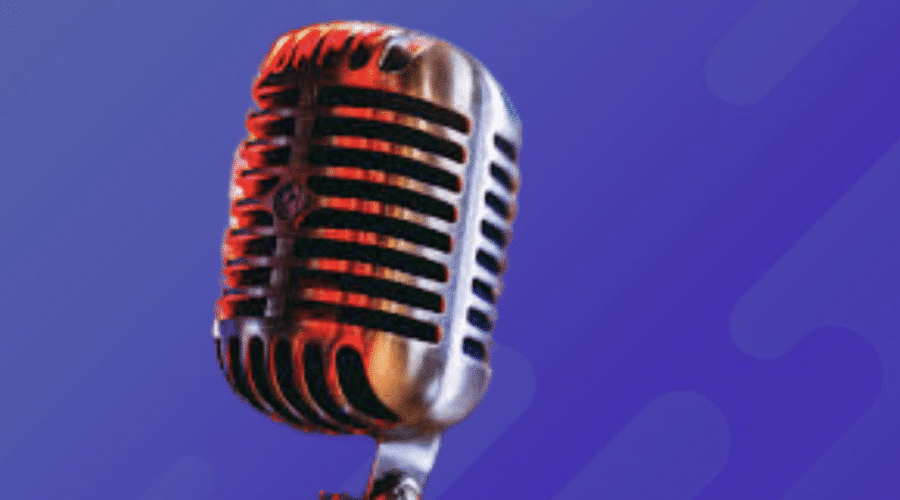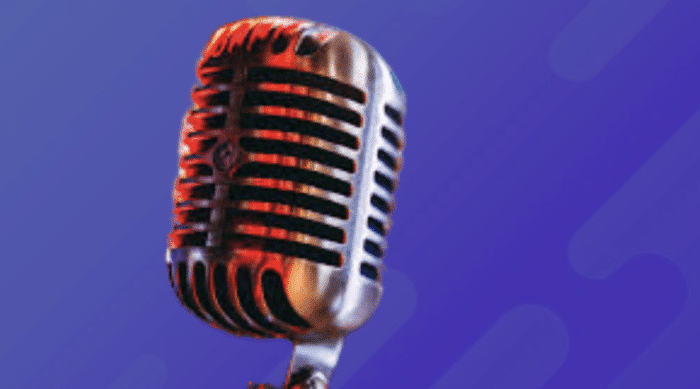 Companies are not restricted to TikTok's music collection – brands and creators can develop and share their own soundtracks, which is a marvellous opportunity to test "sound branding", sounds associated with a certain brand.
Sound can be used to communicate brand personality, tone, and identity, just as colours, logos, and fonts do. Here are a few examples:
The iPhone and Android default ringtones
The Intel Inside jingle
The start-up sounds of Xbox 360 and PlayStation
The McDonald's jingle ("Badabababaa, I'm lovin' it")
Windows 10 default start-up music
Companies that create these sound "logos" then tend to use music reminiscent of it in all their marketing initiatives. Creating and sharing original sounds in your TikTok ads can help your clients remember your brand.
Our five tips for creating efficient TikTok ads
The videos generated by TikTok users are excellent, but TikTok ads are equally efficient. Your company will benefit from any interesting or entertaining videos with viral potential. This will enable you to generate leads via TikTok. For more information, click here ?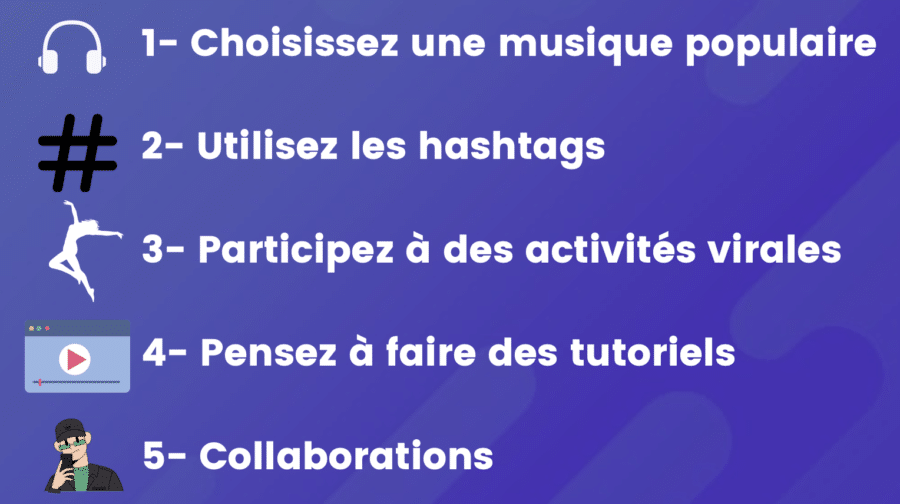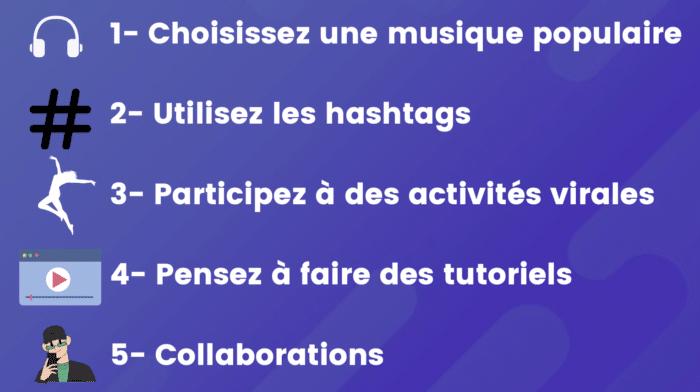 1. Choose popular music
Consider using music which is trending, if you have not yet developed a sound logo. This should help your ad gain visibility. On TikTok, for instance, if a user is interested in a particular sound, they can click on the sounds icon to find other videos that use the same track.
2. Use hashtags
Without hashtags, it will be difficult to make sure your ad is seen by the right audience. TikTok's algorithm is exceptionally good at anticipating the type of video that consumers are likely to enjoy, and hashtags are fully integrated into that process.
3. Take part in viral activities
To stimulate exposure, you can participate in viral activities such as dance challenges, but do so in a tasteful manner.
4. Consider making tutorials
Sharing knowledge is an excellent way of communicating on TikTok. A film director, for instance, might provide tutorials which teach others how to create various illusions or effects. Keep in mind that TikTok has a three-minute restriction for videos, so your script must be short and to the point.
5. Collaborations
Consider working with other artists. It's an excellent way of gaining exposure by tapping into other TikTokers' followings.
Don't forget about visuals, they complement the soundtrack
We've talked a lot about sound, but visuals are just as important. Consequently, make sure you share high-quality videos which put your company in the best light and help it stand out. For your TikTok ads to get the best possible results, potential consumers must be able to hear you and see you.
TikTokers create their own sounds. This can include voice-overs or original songs in their videos.
Original sounds can become trends and appear in the "Discover" tabs.
Don't forget, the sound you produce can be used by anyone on TikTok. When you record a song on TikTok, it becomes an original soundtrack. An original soundtrack indicates that the sound has been created entirely by you.
You can create your own soundtrack by recording audio while filming, or by recording a voice-over separately after filming.
Need more information about TikTok Ads strategies?
Neads is here to boost your sales. ?