Ecommerce is a sales channel in constant development, with ever-changing trends and constraints. Social Shopping – the integration of shopping into social media – is a new ecommerce trend which enables clients to easily purchase what they see on social media. Generation Z is the youngest generation gaining importance in retail right now. When they make buying decisions, they focus on durability, ethical production methods, and brand authenticity. Before taking their first steps in social shopping, brands must first win over Gen Z shoppers and adapt to their beliefs. Social shopping endows businesses with a new way of communicating directly with consumers and therefore a new way of getting through to Generation Z.
Current trends in ecommerce
Retail and commerce sectors are constantly evolving and adapting to global trends. The last big transition happened with the internet boom and a significant increase in online sales.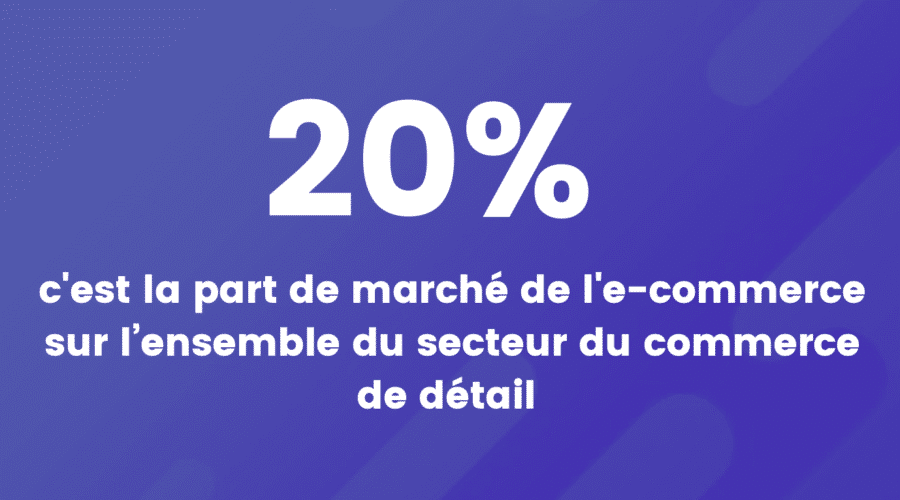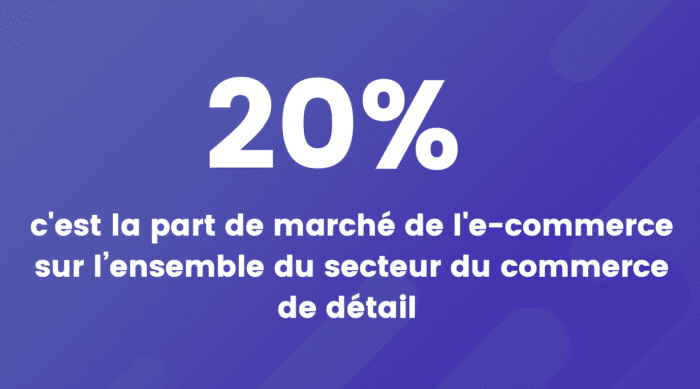 The resulting online shopping landscape makes up around 20% of the entire retail sector. And this figure is set to grow further in coming years.
Online shopping is always evolving and adapting according to the desires and aspirations of its clients. Consequently, a series of trends emerge and have an impact on the wider field of ecommerce as a whole. This evolution includes the optimisation and adaptation of systems, like the implementation of one-day delivery in various sectors, or increasingly automated logistical procedures. New ways of doing business, like the "Direct-to-Consumer" sales strategy which involves businesses building their own online shops and communicating directly with their clients rather than using marketplaces like Amazon or intermediary merchants, on and offline, for their sales. Another example is the launch of Quick Commerce, which enabled the direct delivery of foodstuffs to customers, which would have been impossible even a few years ago. And yet another development of ecommerce is the rise of "social shopping" which is ecommerce integrated into social media, and which is having a direct effect on the ways brands and clients interact. For more information on the subject, click here.
Social Shopping and the driving forces behind it
While social commerce is a very major and current trend of ecommerce, its origins actually began long ago with the advent of ratings for services, products, and digital suggestions in the form of shareable shopping lists. These characteristics correspond to a more traditional definition of social commerce, based on the social interactions between assorted buyers. As the popularity of social media soared, the idea of social activities morphed into a new way of sharing. Brands started promoting their products via organic posts on various platforms, prompting users to make purchases on their websites.
These past few years, social media has linked the action that is an online purchase to content creation, and developed boutique systems. These systems enable clients to buy a product they like straight from the platform. Instagram has developed one of the most popular social shopping systems. In this article, we explain how to buy directly on Instagram. Another example is Facebook Shops, a retail solution created to help small businesses during the pandemic. Thanks to social shopping, businesses of all sizes can join social media and engage directly with their clients, who can then buy whatever product the brand posts on its profile. As buying behaviours have evolved, social shopping has become an extremely productive sales channel.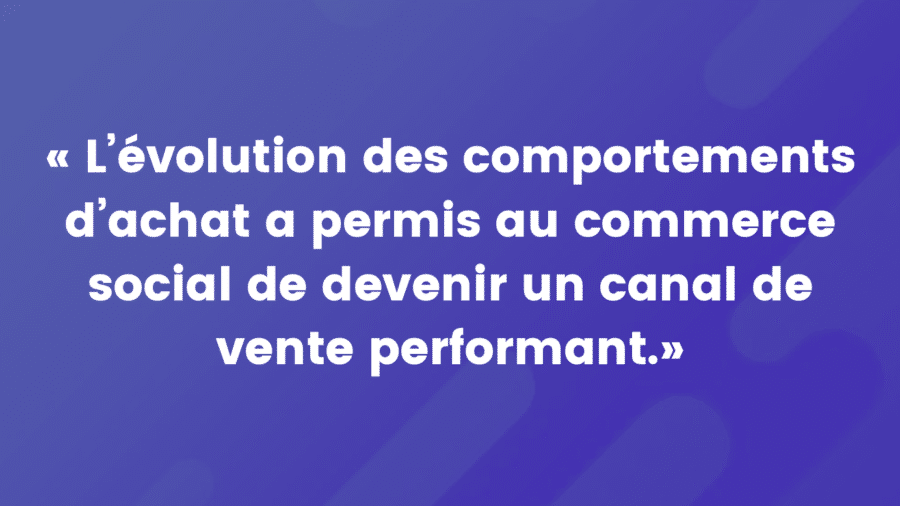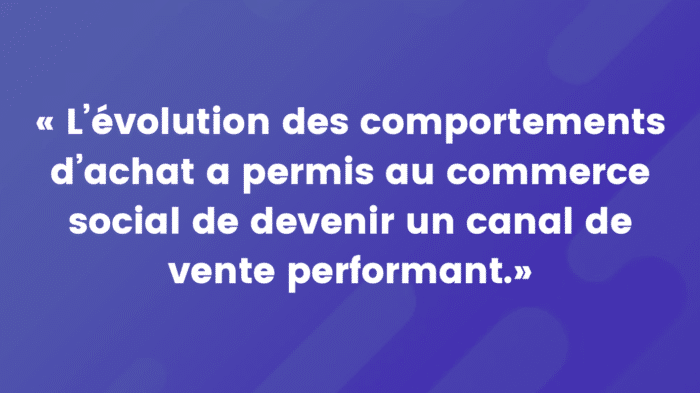 Understanding the driving forces behind social commerce allows one to plan a few steps ahead. The growing popularity of social media and their user base is one of the main forces behind social shopping. The already widespread use of social media as a source of inspiration was exacerbated by the COVID-19 pandemic, which reduced opportunities for physical shopping and made it essential to find a new way to browse products. Clients can discover products on social media by having access to a series of platforms and experiences shared by other users.
Traditionally, socially influenced sales required the extra step of researching shopping options. Clients can now buy what they see directly from social media platforms, which greatly simplifies the entire buying process. In general, high internet and social media use increase people's susceptibility to social shopping. Younger generations in particular are in the habit of staying connected with one another via numerous apps and websites.
The great expectations of Generation Z
Generation Z is the most recent generation to gain importance in retail. As the first members of Generation Z arrive in the workforce, they gain in buying power and thus become one of the largest groups of consumers. Those who don't yet work full time are still influencing their parent's buying habits, and will therefore have a direct impact on future generations. Generation Z will be an important target audience for some time yet, as it's a young generation. To prepare for Generation Z's irresistible rise as a client group, it is essential to understand the people who make up this generation, what they want, and what they need.
As a general rule, Generation Z includes anyone born between 1995 and 2010. Because of this timeline, Generation Z is a generation of digital natives, meaning they've never known a time without digital devices such as computers, mobile phones, or even the internet. Consequently, technology comes naturally to them, and digital availability and connectivity are firmly rooted in their culture. This normality of all things digital explains the relatively high levels of activity on social media.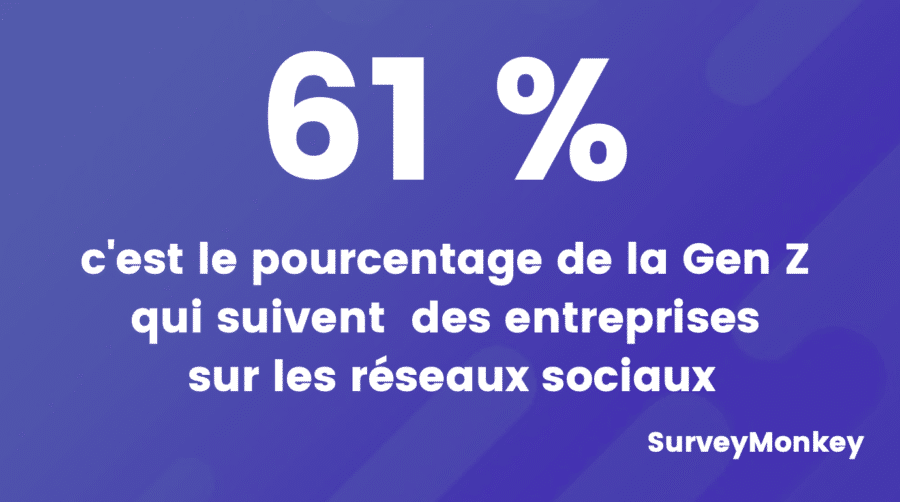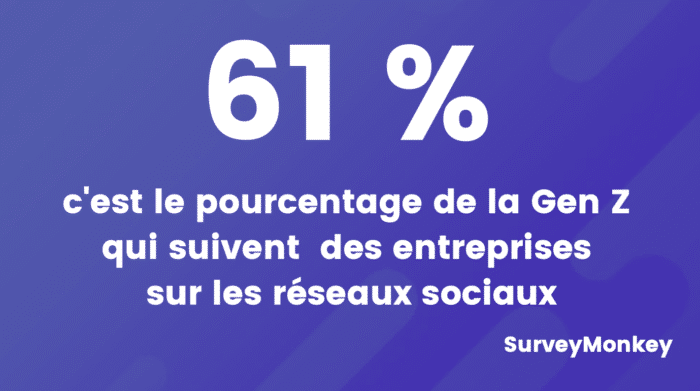 Clients from Generation Z use social media not only to connect with their friends and family, but also to communicate with companies and browse desired products before making the decision to buy. According to a SurveyMonkey survey from 2021, 61% of clients from Generation Z regularly follow brands on social media. They can also be influenced by posts by friends or professional influencers, which entails a heightened interest in products or services. Social media is therefore a splendid marketing tool to get through to Generation Z.
Looking to develop your online sales?
Neads is the partner for you!