When you're scrolling through social media, you'll almost definitely be shown adverts for clothing or holiday destinations, for example.
There are nearly 6.4 billion monthly active social media users in the world, so it only seems natural for social networks to become dedicated sales channels.
To better understand the craze around social media, let's first ask the question…
What is Social Shopping?
Social Shopping is making purchases on social media.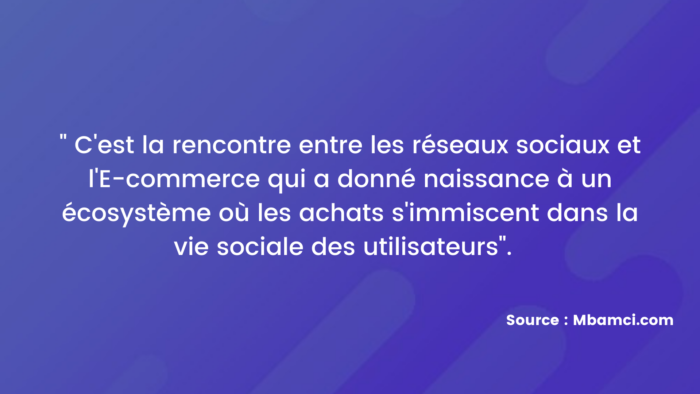 Social networks go from being spaces for fun and entertainment to dedicated online shops.
The goal for social media companies is to ensure the purchase process happens on the social network. In other words, customers don't need to go to a brand's own website, they can buy straight from the social media platform.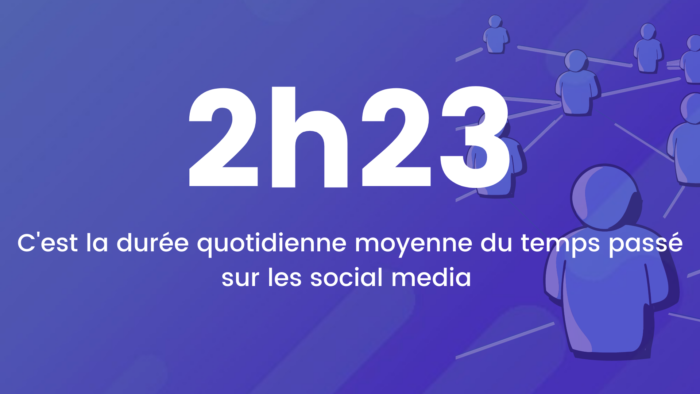 As an e-merchant, to boost your sales, you have to develop on social networks.
Now we understand what Social Shopping is, let's ask…
Why should your online store be involved in Social Shopping?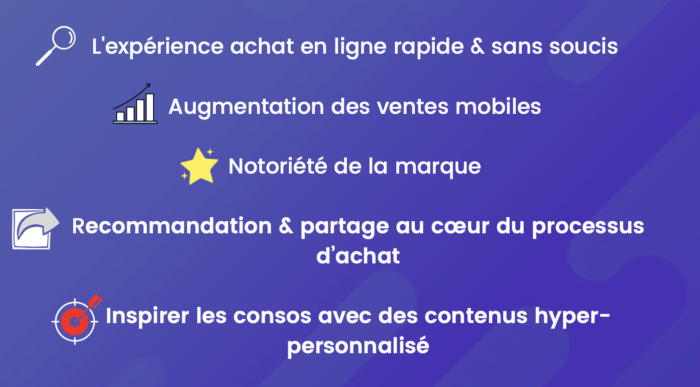 OK, so how can I get started?
There's no shortage of social networks out there, but we can help you choose which ones to use to best target your customers, using demographic data.
Facebook & Instagram
Facebook is the oldest player in the social media market.
Its "Marketplace" allows individuals and professionals to sell their products.
That said, it's not always very practical for professional sellers who manage large catalogues of products as it can be quite time-consuming.
So, to tackle this problem, Facebook released "Facebook Shops" in 2020.
Your Facebook shop acts as a shopfront, and product pages send users to your online store.
To learn more about Facebook Ads, we have made a dedicated article for you.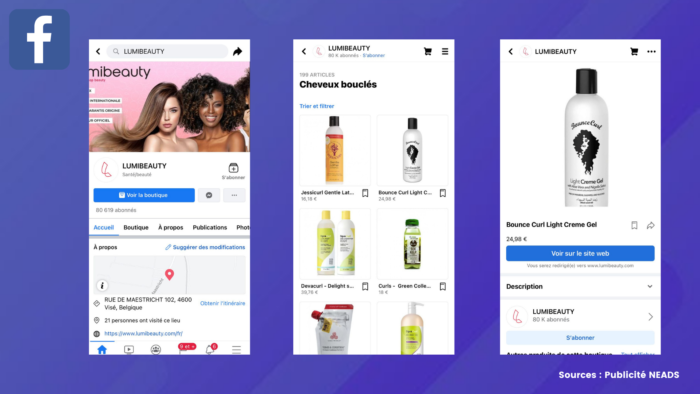 Instagram recently joined the Meta group and is a pioneer in many Social Shopping features.
These include importing your product catalogue and creating a shopfront that references your products via the "Shop" tab, where your customers can buy directly like a big Marketplace.
Instagram Checkout is explained in more detail on our blog.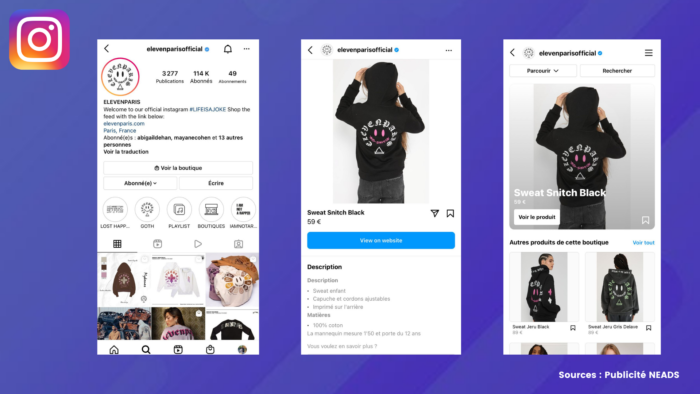 Snapchat
Snapchat is now jumping on the bandwagon of new tools geared towards online shopping with its Native Store.
One of our clients, Horspist, was able to benefit from this beta test in Europe. You can find our article here.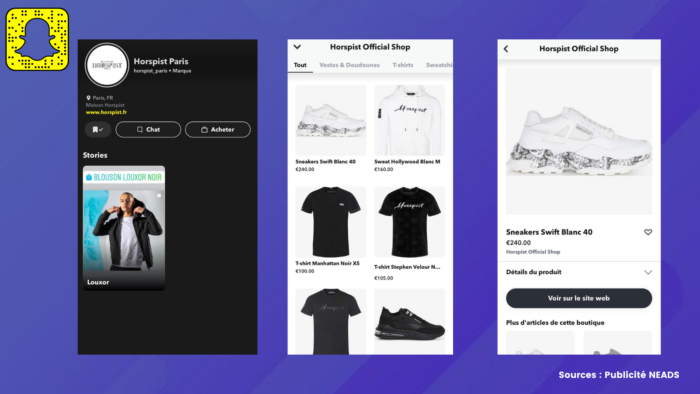 TikTok
The new kid on the block that's all the rage in social media.
Last week, we published an article entirely dedicated to the subject. You can read it here.
Pinterest
This is the platform for inspiration. 97% of searches are carried out for a certain style of product and not for a specific brand.
Consumers are open to any type of brand, as long as it meets their expectations.
You can create a professional account by installing Shopify on your online store, it's the same principle as Instagram or Facebook Shopping. You can sponsor your Pins by creating ad campaigns through awareness, engagement, and traffic.
Are you looking to launch your campaigns on social media?
Neads is THE partner that you need!