When you think of Pinterest, you tend to think of the stay-at-home mum looking for recipes or decorating ideas. But that's not what it's all about! Pinterest is much more than that!
What is Pinterest?
Founded in 2011 by Paul Sciarra, Evan Sharp and Ben Silbermann, Pinterest is a visual treasure trove. The name is a portmanteau from "pin" (like on a mood board) and "interest". The goal of the platform is to help users find ideas and inspiration for special events (Christmas, Easter, Father's Day, etc.), everyday life (recipes, beauty techniques, fashion, recycling tutorials, DIY, etc.), or big life projects like moving house or baby showers.
Admittedly, Pinterest is less popular than Facebook or Instagram for marketing purposes, but the fact remains that the figures show strong enthusiasm for the platform.
Pinterest around the world
Pinterest boasts 291 million weekly users worldwide, including 1.5 million companies that have launched campaigns on the platform.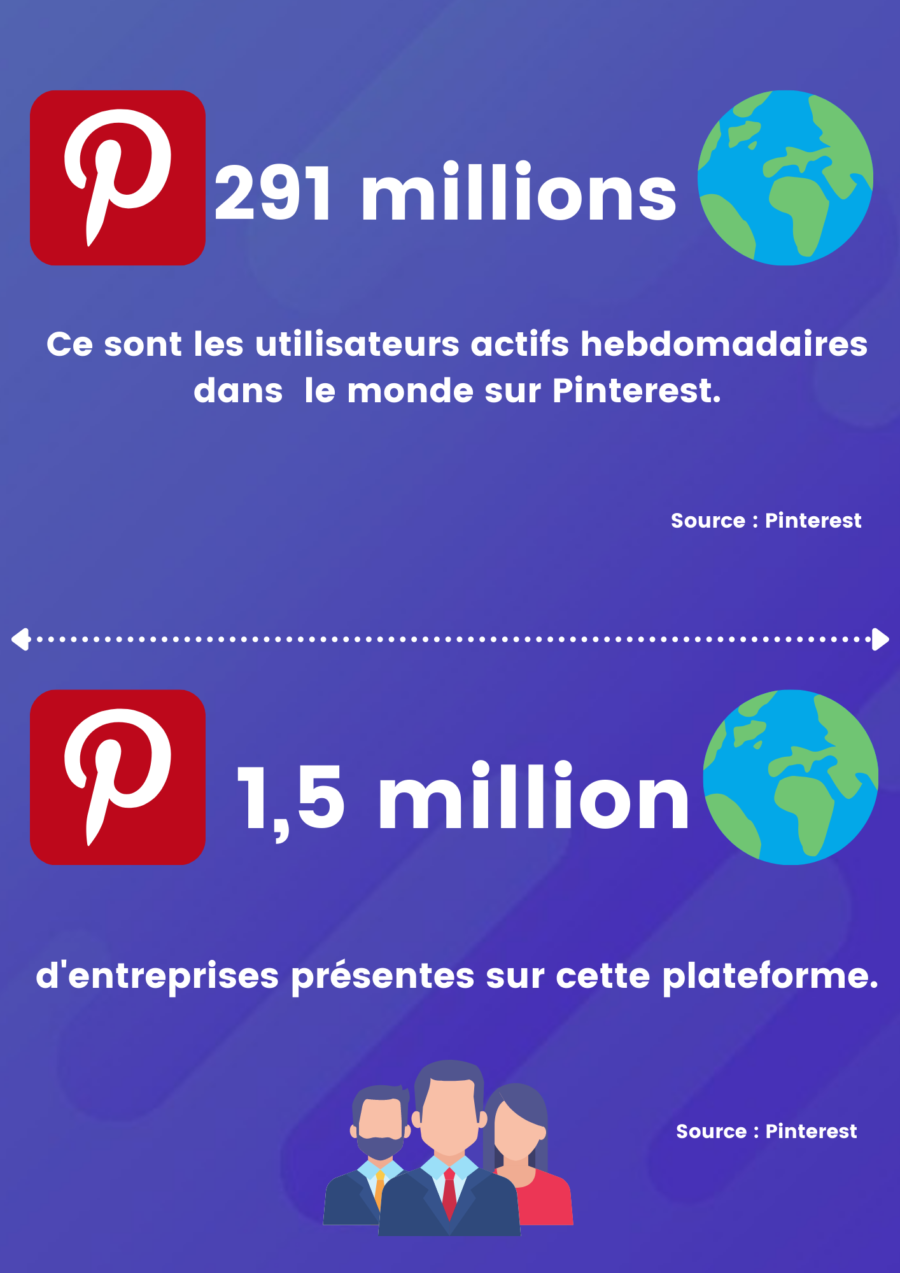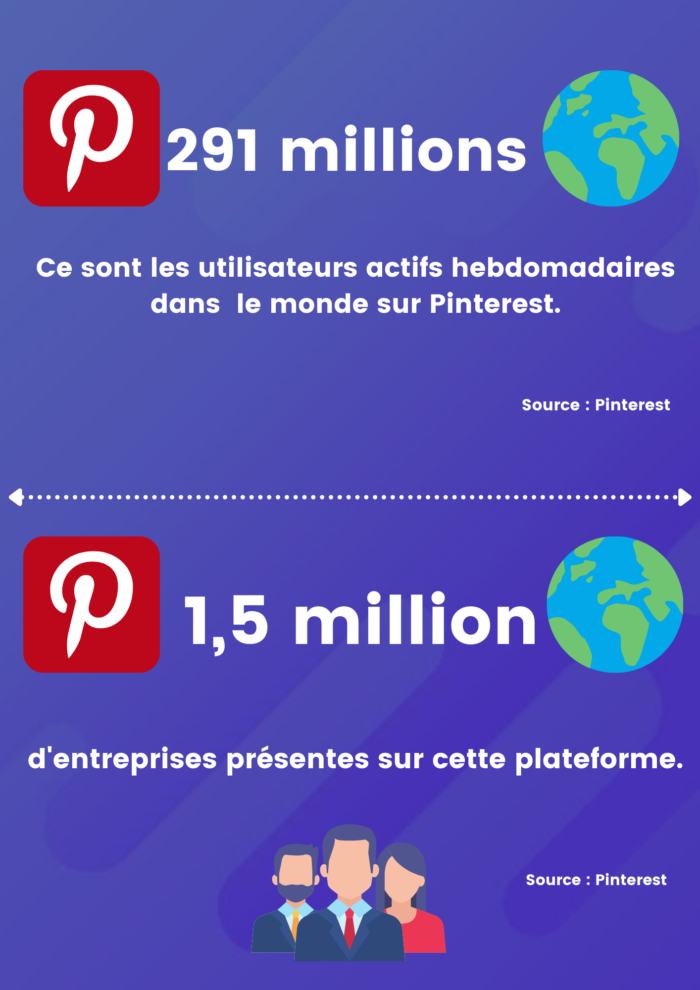 Pinterest in France
In France, Pinterest has 14 million unique monthly visitors, 80% of whom are women. 36% of users are aged 25-34. What's more, three million images and ideas are pinned every day.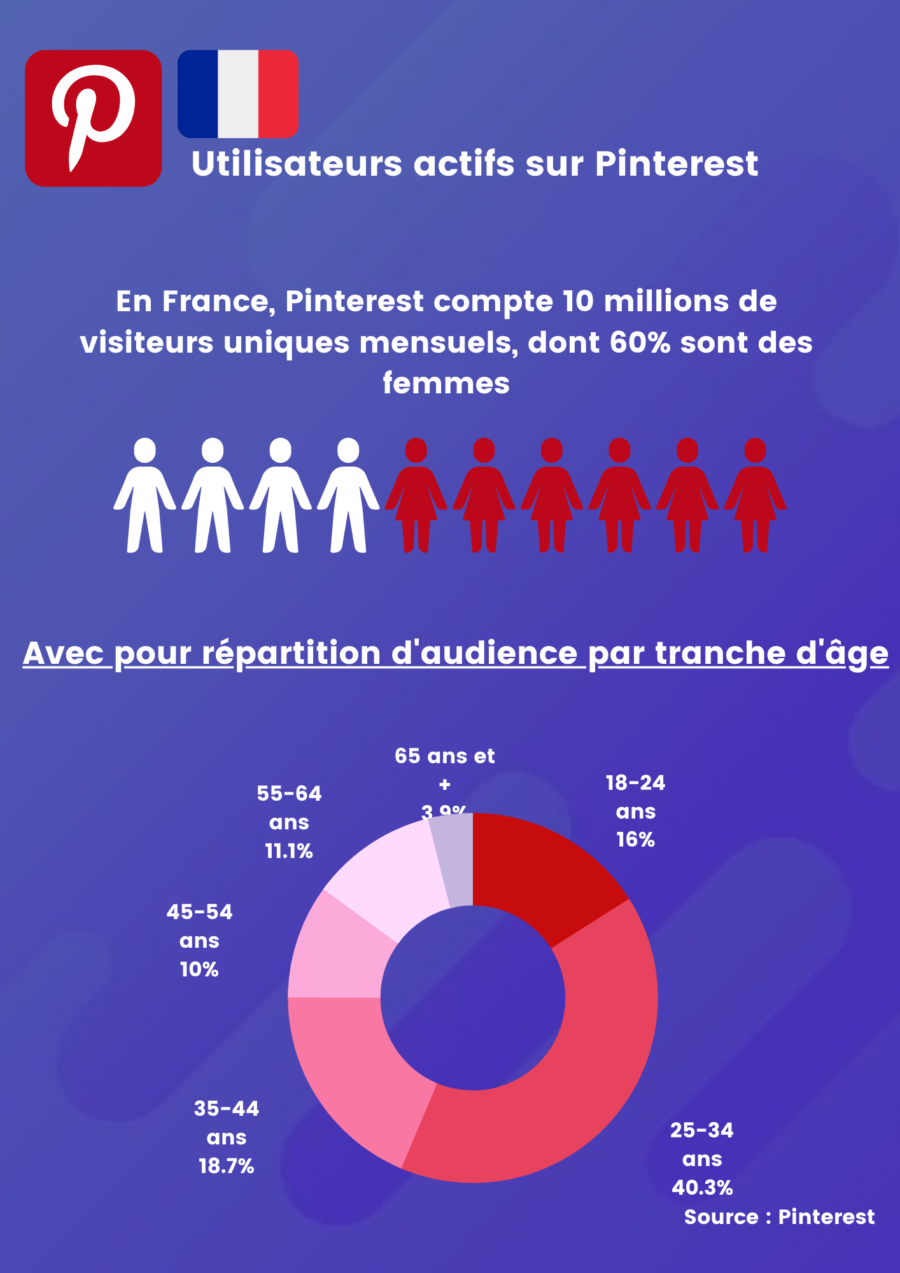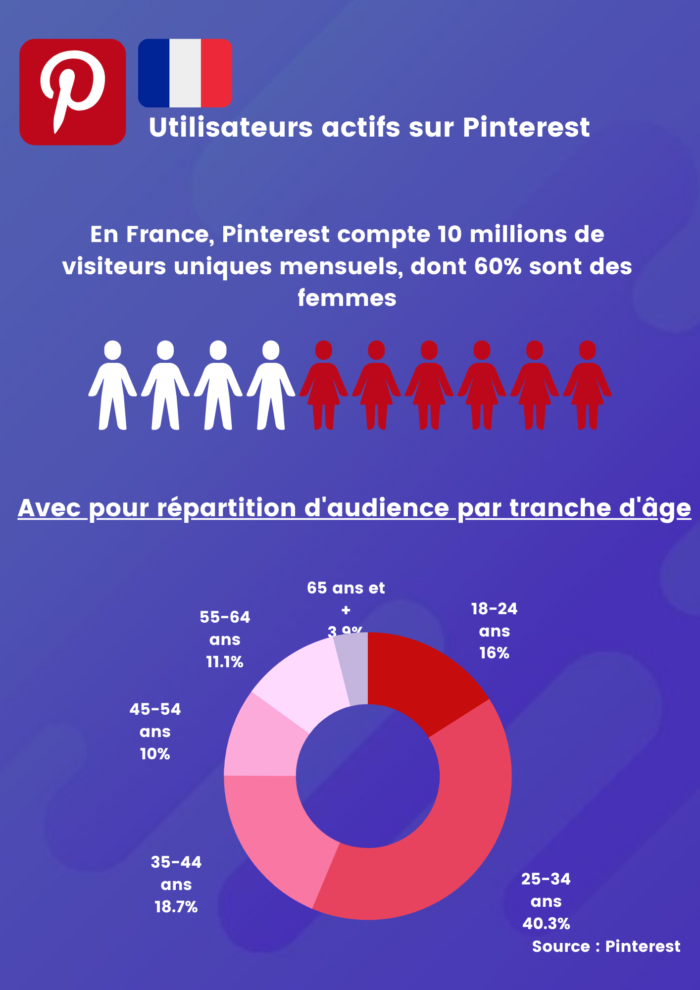 What are the advantages of Pinterest Shopping?
Before choosing what to buy, users go to Pinterest for inspiration and ideas.
Sponsored and organic content on Pinterest tends to catch the attention of the site's users.
This is what makes Pinterest the perfect shopping platform.
The goal?
Enable users to buy what they find on Pinterest and get similar and personalised recommendations.
Getting started on Pinterest Shopping is a great opportunity for online retailers.
Pinterest is an "ideas" social network, where even if users don't need a product, they are receptive to evermore creative propositions.
When compared to other social networks, Pinterest encourages more impulse purchases.
Several studies had shed more light on Pinterest:
78% of users say brand content benefits them.
Why?
Brands that pin their new products allow users to make a better purchasing decision by enabling them to make comparisons with competitors.
Pinterest allows you to push social media users through the sales funnel.
The mix of recommendations and personalised images helps move from product discovery to product purchase.
The goal?
Your campaign should make users want to use your product, thereby creating the desire to purchase. It's like a sales funnel, where you have to encourage users towards making that purchase.
Pinterest users display a lot more ideas than on other social networks
Where do they find their ideas?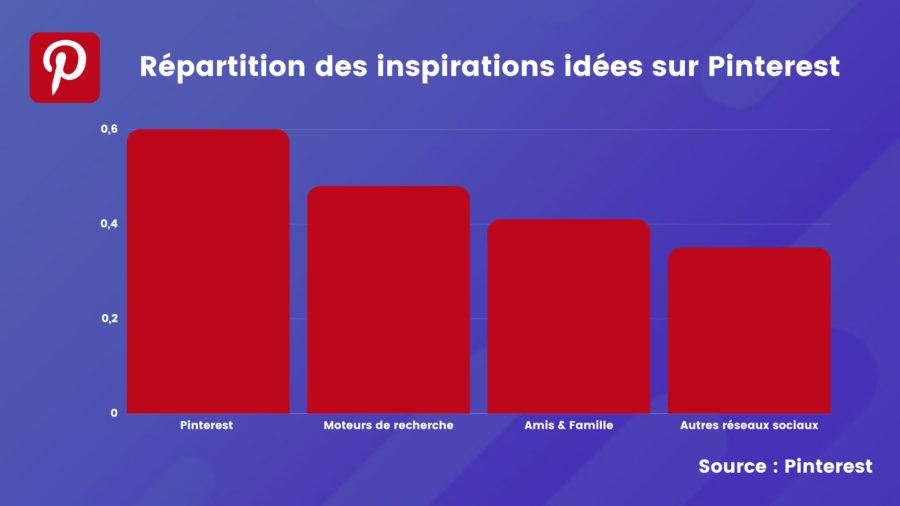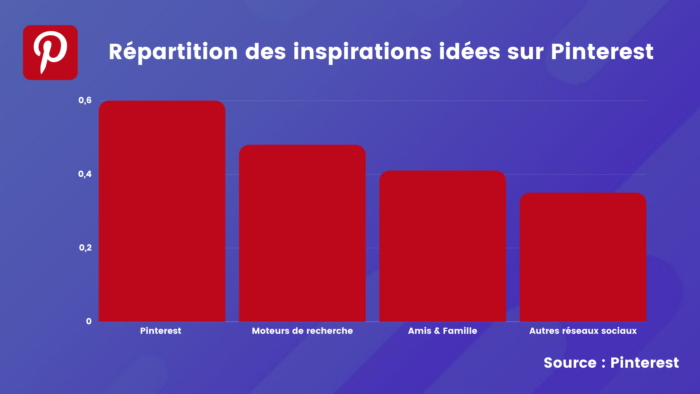 72% of people surveyed say that Pinterest encouraged them to make a purchase when they didn't necessarily need to. And, 70% find new products on Pinterest.
These aren't purchases made through necessity but rather through impulse.
Why?
Pinterest influences consumer buying behaviour by encouraging spontaneous decisions about products before payment.
Pinterest guides buyers
Why?
A study recently showed that 66% of respondents buy products after having seen them on Pinterest, and 41% buy products in store that they've seen on Pinterest. Users are clearly very receptive to the content they're shown.
Advertisers therefore have a good chance of influencing users' purchasing decisions. Pinterest represents a real opportunity to reach target users who are looking for new products.
How does Pinterest Shopping work?
From a user's point of view
Pinterest has features that allow users to discover, search for, and buy new products.
A large number of pins are available for purchase through advertisers. Thanks to tags displayed in the corner of an image, the pins are easier to find. They contain a title, a description, and the price.
How to make the most of Pinterest Shopping?
Pinterest Shopping is only just starting out, which is why you can only access it by filling out a form, as well as having a professional Pinterest Ads manager account.
After processing your form, Pinterest will contact you with further instructions.
From your point of view
Pinterest's advertising features allow you to better target your potential customers.
You can import all your products through the "Catalogues" feature.
Using your newly created catalogue, the "Shopping Ads" feature helps you reach your audience directly by creating inspiring and pertinent ads.
The process is very similar to Google Shopping.
You can take existing products and export them to Pinterest with changes, and Pinterest will filter them for you.
Pinterest has also rolled out new features to help you better communicate with your customers.
Pinterest's goal is to create a powerful visual search tool,
which is why they've built the following features:
Lenses allows users to identify products in real time, making it easier for weekly members to use.
How does it work?
Members can use their camera to take a photo through the Pinterest app. This will analyse a person's 'ideas' and styles and suggest similar products.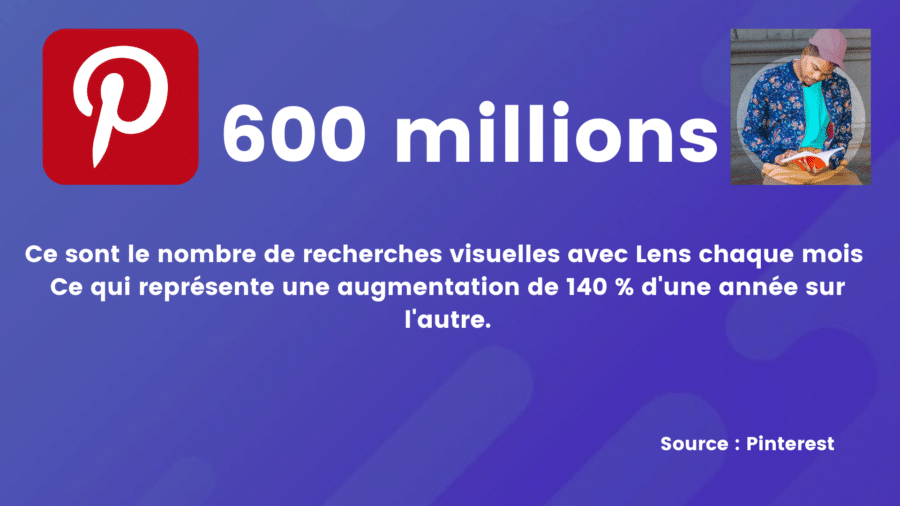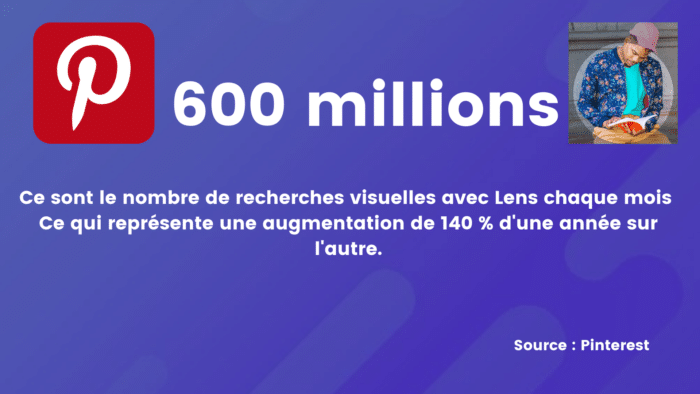 In just six months, Pinterest's Lens feature usage has doubled.
This feature allows users to purchase items they find in Pinterest Pins through a white dot on Pins that shows that the item is available to buy.
Users can then use these Pins to make a purchase.
In turn, this allows brands to create purchasing tags, linking their products to their brand by using the same format of white dot.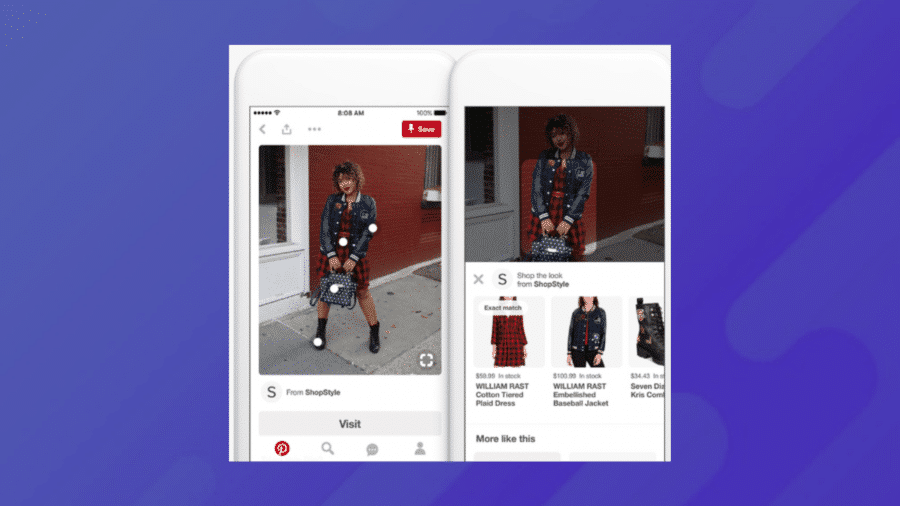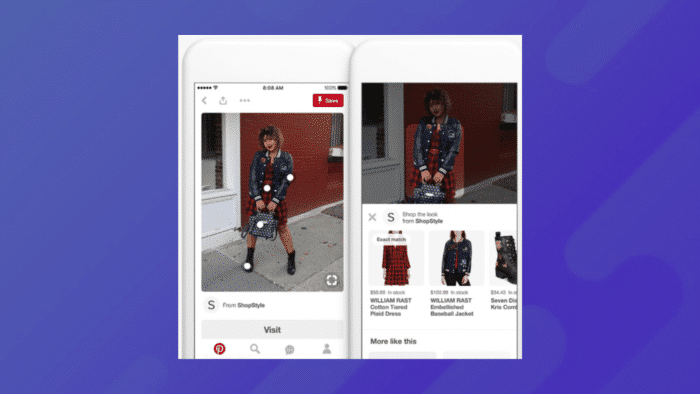 Coming soon to Pinterest
Pinterest aims to increase features in their feed by partnering with feed management companies to make the platform more transparent.
The advantages of Pinterest Shopping
Image sharing gives you a considerable advantage in highlighting your products.
Pinterest content is easy to access thanks to the smartphone app, which provides very good conversion rates.
Pinterest is a creative platform.
This means you should pay attention to how your products are presented, your packaging, and the photos you use, in order to adapt to Pinterest users' specific expectations.
Pinterest Shopping offers various ad formats to best target your customers and optimise your ad campaign. Your targeting can be through keywords (depending on your sector of activity), areas of interest, etc.
Every photo posted on Pinterest is an opportunity to drive traffic to your business.
So are you interested in launching a Pinterest Ad campaign?
Neads is the Pinterest Ads partner for you!
Contact us now!